SM Line to launch new intra-Asia and trans-Pacific services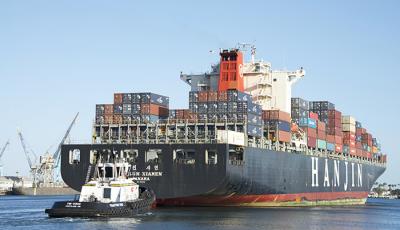 Korea's SM Line is building a new container shipping line up from the ruins of Hanjin Shipping, after the company visited US officials ahead of its transpacific launch in April 2017.
In addition, SM Line intends to operate eight Intra-Asia services between China, Japan, Thailand, Vietnam, India, Pakistan and Indonesia among other countries. SM intends to operate 11 vessels on these regional trades, reported Splash24/7 of Singapore.
Speaking to shippers in New York, William Doyle from the US Federal Maritime Commission said: "SM Line is being formed from the ashes of the now bankrupt Hanjin Line." He added that the company intends to operate a transpacific service between the ports of Shanghai and Ningbo, Busan and Long Beach with a string of five 6,500 TEU containerships.
He added that executives from Samra Midas Group visited the FMC last year. The SM Group is a South Korean-based manufacturing, construction and services conglomerate described by Doyle as "an expansive business.