Launch of Ocean Buying Group could be a boost for smaller shippers
Posted by Richard Strauss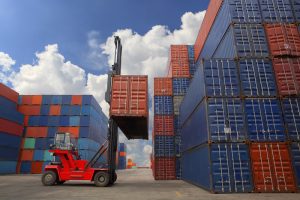 Source : Loadstar
The buying power of small and medium-sized shippers is expected to be bolstered by Drewry's new partnership with Chainalytics in the Ocean Buying Group (OBG).
However, there are some doubts whether carriers will play ball.
Last week's launch of OBG was seen as another step towards handing greater bargaining powers to smaller players, who often pay over the odds for the same services as bigger shippers.
The director of supply chain advisors at Drewry, Philip Damas, told The Loadstar that, during a six-month pilot, OBG managed to procure some 100,000 teu from small shippers.
However, one industry source said today he "would be surprised" if OBG was able to secure the really low rates enjoyed by major BCOs and forwarders.
"It is a good idea in theory," he said, "but I wonder how it will work in practice. I can't see the carriers running with this; they already have enough big boys trying to screw them down on rates."
He also said that shippers may have concerns over transparency and whether their boxes would be more likely to get rolled in favour of those of the larger players.
However, Mr Damas refuted this, adding: "Total volume is what matters to the carriers and 100,000 teu – it doesn't matter if it's aggregated from various shippers.
"And 100,000 teu undeniably counts as big volumes, so I do not think there will be any suggestion that shippers may find their goods stranded."
It has become common liner industry practice that, in times of tight capacity or overbooking, smaller shippers' boxes are dumped in favour of larger parties.
"Typically, Ocean Buying Group has been able to secure rates that are roughly $200 lower than an SME shipper could negotiate on their own," said Mr Damas.
"It is also important to remember this is not an 'all or nothing' venture, some shippers will already have agreements in place but for the lanes they don't, this is where the group can help."
He said the system was a "completely innovative" way of procuring capacity and a boost for SMEs having a "tough time" negotiating as a lone entity.
"We buy capacity from the carriers using the leverage we have in terms of shippers signed up to the OBG, and then the shipper signs on as an additional party to benefit from fixed rates," said Mr Damas.
OBG offers additional services, based on ideas borrowed from some 3PLs and forwarders – such as benchmarking of rates, auditing of bills etc.
Looking to the future, Mr Damas said the group had no target set, but it was certainly looking to both broaden its horizons and increase the number of shippers signed up.
He denied that the consultancy and research organisation would have any conflicts of interests in getting involved with booking capacity, noting that Drewry already offered services such as benchmarking, and this would complement those.
"We do have some research facilities, but our main interest is advising companies," he said.